SECON 2023, Asia's largest integrated security expo, will be held at KINTEX in South Korea from March 29-31 and is expected to host 400 exhibitors and over 25,000 visitors.
The world's leading physical security and cybersecurity companies are expected to participate to enter or develop their presence in the Korean security market, considered the seventh largest in the world and the second largest security market in Asia by volume.
SECON 2022 has successfully ended
Last March, SECON 2022 had 291 companies from 12 countries and 22,778 domestic and foreign buyers and visitors from 13 countries. More than 70% of the total display space for the 2023 event was booked during the event days, indicating a successful return to live events for exhibitors and visitors to the region.
Companies covered a range of sectors, including cybersecurity (51%), video surveillance (37%), homeland security and industrial security (30%), IoT security (25%), access control (24%) and security systems social (15 %).
Meanwhile, visitors came from a variety of backgrounds, from central and local government, to telecommunications, education, healthcare and construction.
Global security companies gather at SECON 2023
At the 2023 event, more than 400 companies from 20 countries will showcase updated products and solutions related to video surveillance, access control, social security systems, homeland security, industrial security and IoT-related security devices and solutions, reflecting the changes recent trends in security industry trends. In addition, 'eGISEC', Asia's largest cybersecurity exhibition, is constantly loved by domestic and foreign cybersecurity companies who want to participate in the domestic procurement market and corporate consortium forming a closer and stronger joint with SECON.
Physical security displays should include names such as IDIS, WONWOOENG, INNODEP, SUPREMA, NICE TCM, SOLTECH INFONET, REXGEN, EMSTONE, SECUINFO, VISION I&C, SEHWAN MS, OCEAN TECHNOLOGY, KOREA SCANTECH, CUDO COMMUNICATION, UNION COMMUNITY, HIKVISION, AMANO , MYUTRON, YTOT, OPTEX, SEAGATE, AXIOMTEK, SALTO SYSTEMS, ALCOTEKTOR, RESEARCH ELECTRONICS INTERNATIONAL (REI) and MORSE WATCHMANS.
Meanwhile, featured cybersecurity exhibitors are AHNLAB, IGLOO COPORATION, CODEMIND, PIOLINK, WEEDS KOREA, HUNESION, SECULAYER, EST SECURITY, PNP SECURE, L7 SECURITY, SECULETTER, as well as many others. , SAMSUNG S-1, SK SHIELDUS and DAHUA are expected to confirm their participation soon.
Hosted Buyer Program for Highly Qualified Buyers Returns to Maximize Exhibitor Realization as a Specialized B2B Security Expo. Purchasing decision makers who contribute to trading, distribution, manufacturing, and IS companies can apply for this program. applicants who pass the organizer's strict judgment will receive benefits such as airfare, accommodation and convenient on-site services during the days of the event. It also provides opportunities to participate in networking programs organized by the organizer. For any questions about this program, send an email to [email protected]
The latest trends in integrated security
The need for built-in security has become more critical as smart cities, smart factories, smart devices and smart shopping are becoming more apparent.
Manufacturing, IT, infrastructure and service industries in Japan, China and ASEAN are already undergoing digital transformation, and Korea in particular is accelerating the construction of 'smart cities' and 'e-government' centered on central government departments and local governments. This is due to societal changes such as easy paperwork, easy payment and authentication, multiple O2O service platforms, cybersecurity threats, cloud service growth, population shrinkage, and smart transportation.
In addition, the cost of production with machines has become much lower than the cost of production with human labor, encouraging the acceleration of "smart factories". And due to the lasting impact of COVID-19, the market for remote healthcare, videoconferencing and kiosks continues to grow.
SECON 2023 is a trend-leading exhibition at the heart of this digital transformation, allowing you to experience the latest products and solution services, while reading up on the latest security trends ahead of time to help you anticipate changes in the near future. Soyoung Choi, CEO of Informa Markets BN Co Ltd, organizer of SECON, said, "SECON 2023 is the best platform for business consultations in the security industry, and buyers can have a good opportunity to experience the latest security technologies in the Korea and Asia. In a place."
More information about the SECON 2023 exhibition can be found on the SECON website.
Discover the latest developments in the rapidly evolving video surveillance industry. by downloading the 2022 Video Surveillance Report. Answers come from installers and integrators to consultants and security chiefs as we explore the latest trends including AI, commonly used software and hardware, cybersecurity challenges, and broader economic and geopolitical events that affect the industry! We also delve into how video surveillance is being used in healthcare, education, retail and logistics.
Download for FREE to discover key industry insights on the latest innovations in cameras and video surveillance systems.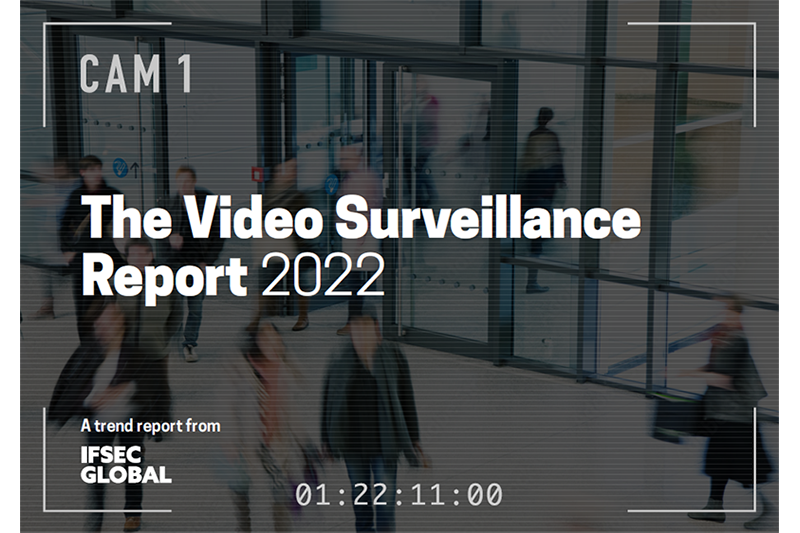 SECON returns to 2023 between March 29th and March 31st