That cannot be disputed
Married at first sight
Michael Brunelli is his fiancé Martha Kalifati's biggest support system.
And that's more important than ever as the couple prepares to welcome their first child early next year.
Stream every episode of Married at first sight for free on 9Now.
The proof was in the pudding when Michael dropped everything to be at Martha's beck and call when she got pregnant and became "bedridden" with hyperemesis gravidarum (HG).
In an exclusive interview with 9Entertainment, Michael shared how Martha's pregnancy led him to breaking point.
The dad-to-be talked about everything from fatherhood and baby names to mental health and his new Tru Fit challenge.
"During that time when I was just focusing on her and trying to do what I could to help in the smallest way I could, I lost focus on my own health, physically and mentally," said Michael.
"Even if I were to do it all over again, I think I got to a point where I actually broke.
"Everything came to a head when I started looking in the mirror and started talking about myself and thinking in a way I never had.
"And I just had the 'I need to shift the focus back to myself a little bit'."
READ MORE: Michael reveals his biggest 'fear' of becoming a father
But in true Michael style, the fitness trainer turned a negative into a positive and started a new Tru Fit challenge with a focus on mindfulness to help people experiencing a similar lifestyle crisis.
"I thought, how can I use what I've learned to help other people," explains Michael.
Since taking some time to himself, Michael admits that not only does he feel better, but he's in a much better place to help Martha.
READ MORE: Michael reveals the secret behind his happy relationship with Martha
But he's not sure he'll be able to keep up the consistency once the baby arrives.
"It's going to be a really interesting time once Martha has the baby," he said.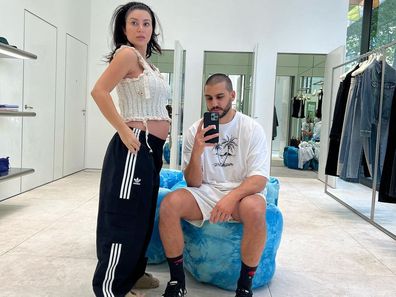 "We still have work commitments and our health obligations to ourselves, so I think this is going to be a bit of a juggling act.
"I'm looking forward to figuring it out and working together and maybe some days I can't do certain things that I was able to do before we had a baby and I accept that. That's fine."
Now 25 weeks on, Martha has "improved a lot" since the beginning of her pregnancy.
"She still has her bad days where she's stuck in bed feeling super unwell, but in saying that there are so many more positive days now," Michael said.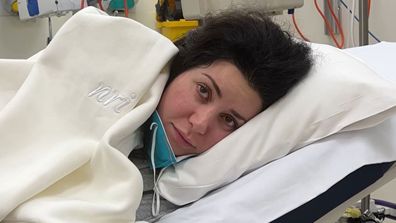 Michael explained that the couple wanted to "wait to reveal the gender of the baby until Martha feels better".
READ MORE: Martha reveals scary hospital trip
While Martha's health has taken a turn for the better, the couple have yet to set a date for the announcement, saying they want to "keep tight-lipped" about it until the time is right.
However, the pair have put their bets on the table.
"Martha thinks it's going to be a girl. I think it's going to be a boy, so we'll have to wait and see," said Michael.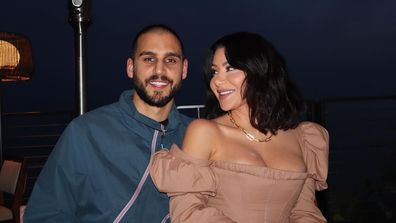 Since the baby's gender is unknown, the parents-to-be have shortlisted a few boy and girl names.
While "nothing is set in stone," there is one family tradition that could influence their decision.
"Traditionally, in Martha's family, they name the kids after someone else in the family, so I don't know if we'll go that route or not," Michael said.
In images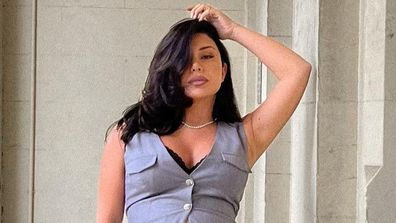 A glimpse into Martha Kalifatidis's pregnancy journey
Martha shows off her bump in "iconic" fashion look.
View gallery
Stream every episode of Married at first sight for free on 9Now.
Michael Brunelli talks about how Martha Kalifatidis' pregnancy 'broke' him