PACIFIC PALISADES – When you meet Silivi Winthrop, you can't help but feel there's something special about her. Winthrop is kind and positive by nature and really cares about those around her. It's what led her to earn a master's degree in psychology after her children grew up and why she now takes a holistic approach to helping others. But like most people, her life's journey hit a few bumps along the way.
The earlier years
Winthrop recalls that her life as a stay-at-home mom was fulfilling but exhausting. "I loved being a stay-at-home mom; I was very busy with everyday things like driving the kids, running errands, and doing laundry." At that time, her husband traveled a lot for his work. "Sometimes I felt a little overwhelmed and tired." Looking for a respite from her daily grind, Winthrop made a trip to Sedona, Arizona, for a meditation and mindfulness retreat.
"I left so calm, relaxed and energized. I was less anxious, calmer, a better parent, a better wife."
Winthrop returned to her home in Pacific Palisades and continued to practice the meditation and mindfulness techniques she learned during the retreat. The former teacher started thinking about the possibility of bringing these exercises to mothers she knew could also use the recharge. "I saw positive changes in myself and I wanted to share that with others," she explains.
Winthrop earned certification in 2016 to teach mindfulness and breathwork classes. "I started emailing all the moms I knew to keep them up to date on future classes I was going to teach."
Her first class was an eight-week series. "It was just fantastic. I loved it. It was gratifying to see these moms take something away from it."
Winthrop built up over the next few years to teach several courses. Among them was a class in gratitude. "It is being thankful for what we have. So often we look at what we don't have, like "I wish I could have more of this or a bigger house or a better car." But what about looking at everything we do have, such as clothing, shelter and health? We often assume that we have the necessities we need to live."
Then, in 2020, COVID hit. "I had to shut down everything except the free online meditation courses I was teaching."
Like many of us, the changes she had to make for COVID also forced Winthrop to rethink what she was doing. When she was still personally teaching clients, they often opened up and shared their challenges and life stories, which always left her wanting to do more. "I've always wished I had a few more tools to help them out."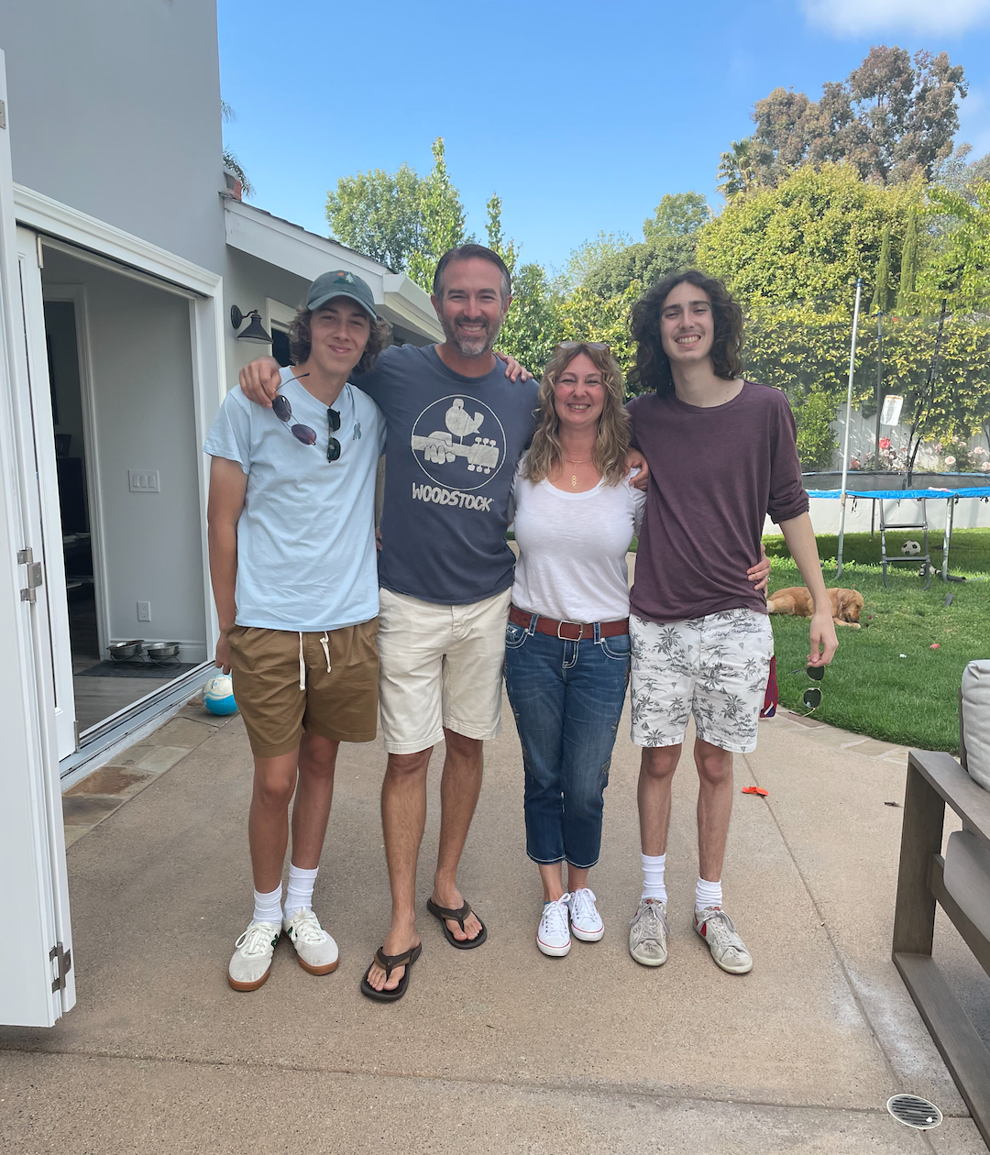 Then Winthrop decided to go back to school. "At first I thought, I can't go back to school after 25 years! I was really scared. Then my sons asked me, 'Mom, what is your purpose? What is your purpose in life? What do you want to do?' And I said, "Well, I like working with people. I like helping people. I like teaching people." So they said, "There you go, you got your answer. You need to get your master's degree in clinical psychology."
Winthrop applied to the Master of Psychology program at Pepperdine University in Malibu and was accepted.
"I worked so hard because I wanted to do well. I wanted to succeed. The topic was so interesting – I loved it – so I dove into the work."
Winthrop took classes with Pepperdine for two years, and the second year he worked in a residential treatment program. "That was excellent training for addiction trauma, because underneath an addiction is a trauma, and addiction is just a way of coping with the trauma."
That made Winthrop realize that mindfulness and meditation can be a good addition to the treatment of addictions. "It's an incredible tool. It's all about thoughts, emotions and feelings and how they turn into behaviors and actions. I knew it worked, so I started adding the exercise to our facilitated group sessions."
Winthrop then decided she was ready to start her own practice, Silvi Winthrop Counseling.
Winthrop says she wholeheartedly believes that connecting in a safe place is the first step to healing. "As your counselor, she will be there to accept you as you are in a welcoming, non-judgmental way."
Winthrop says she is grateful for the ability to give to others and for the support she received along the way. As for people thinking about their next steps, Winthrop says to follow your heart and believe in yourself. "I believe that everyone is capable of growth and change. Wherever you are in life or on your path to healing."
Practice mindfulness during the holidays
"Choose a time to go for a short walk," says Winthrop. "Let's say five minutes, and then as you walk, choose something to focus on — flowers or trees, for example — and when your mind turns to fear or your to-do list or what you should be doing and judgment, bring your attention back to that flower or that tree so that you are in that present moment."
Particularly during the holiday season, Winthrop says people need to breathe deeply to supply the body with oxygen, which calms the nervous system. "Pay attention to your breathing, even for five minutes. It helps calm your nervous system."
Winthrop says that while homes are filled with families and friends during the holidays, setting boundaries is essential. "You don't have to say yes to everything. You don't have to please everyone all the time. Be true to yourself. What is your intuition or gut telling you? Listen to that."
For those spending the holidays alone, Winthrop recommends getting outside and connecting with nature and/or giving back to the community. "Giving back can be such a wonderful experience for both those who give and those who receive."
Gratitude: A Woman's Journey to Self-Discovery and Giving Back | Lifestyle